Ve Světě cukrářů dáváme balicímu materiálu druhou šanci. Přestože měsíčně použijeme několik tisíc krabic, snažíme se, aby byl provoz našeho e-shopu co nejvíce šetrný k přírodě. Můžeme dělat to, co je nejjednodušší a nejefektivnější. Nechat si vyrobit několik rozměrů krabic na míru, pro lepší zapamatovatelnost je potisknout naším logem a udělat si krásně barevné pásky na míru. Z obchodního, reklamního a marketingového hlediska by to dávalo smysl. Jenomže dávalo by to smysl i z hlediska přírody? Nemáme iluze, že těch několik tisíc krabic zachrání lány pralesa v Amazonii, a dokonce ani lesík někde u Velkého Meziříčí, ale můžeme si být jistí, že pokud by podobně postupovala většina eshopů, už by to poznat bylo. A tak stejně jako vy, naši zákazníci, inspirujete nás, snažíme se i my inspirovat ostatní.
Protože radost z dortu budou mít vaši nejbližší bez ohledu na to, zda vám na něj přišly suroviny a potřeby v nové bělené krabici s logem našeho obchodu nebo v použité krabici od toneru, případně předtisknuté krabice od zboží, které si nechala vyrobit jiná firma, a nakonec jich tolik neprodala…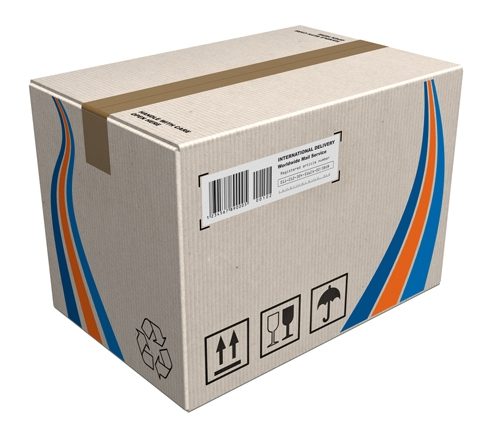 A tak jsme si ve Světě cukrářů stanovili následující zero waste pravidla:
Využijeme 100 % krabic od zboží, které nám přijdou od našich dodavatelů – měsíčně tak pošleme do provozu minimálně několik stovek krabic a krabiček.
Ve svém okolí jsme si našli několik firem, které nemají pro podobné krabice využití a místo toho, aby je skartovaly nebo dali do spalovny, tak nám je schraňují a jsou rády, že se čas od času, když jedeme kolem, zastavíme a odvezeme si je. To děláme nejenom s krabicemi, ale i třeba s použitými trubicemi od balicích folií, nebo s papírovými rohy z obalů na nábytek.
Máme dohodu s výrobci kartonů a krabic, kteří nám dají vědět, když se jim nějaká zakázka nevydaří. Obvykle se jedná o krabici, která není úplně dokonalá a rovná nebo třeba nepasuje přesně na daný výrobek, pro který byla vyříznutá. Takovéto krabice jinak určené k likvidaci také zachraňujeme a používáme je dál.
Když nakupujeme krabice, 90 % nakupujeme již použité a recyklované – našli jsme hned dva dodavatele, kteří se specializují právě na odkupy použitých krabic a jejich následný prodej.
Na výplně používáme bublinkovou fólii nebo vzduchové polštářky, ve kterých přišlo zboží zabaleno k nám a snažíme se eliminovat nákup nové nepoužité bublinkové folie a tzv. streček.
Ze super a hypermarketů z okolí odebíráme nerozdané reklamní noviny a slevové letáky. Tak se nedivte, když vám přijde zboží zabaleno třeba v akci od Lidlu. (A pravidelně vybíráme krabici s vyhozenými letáky a slevovými akcemi pod schránkami v paneláku, kde bydlíme😊).
Na vycpávky používáme části již hodně poškozených krabic, tzv. kartonovou střiž, která by už jinak neměla šanci prokázat svou užitečnost.
Netiskneme do balíků faktury a raději je zasíláme mailem. Je to rychlejší, čistější a máte ji tak vždy po ruce…
Jsme nápomocni při občanskému sběru papírových a kartonových krabic, novinového papíru na výplně a bublinkových fólií od lidí z našeho okolí - Karviné a Ostravska. I proto jsme se zapojili do aktivit jako je např. Reduca nebo Kamsním.cz
Máte nápady, jak ještě více pomoci přírodě? Napište nám na eshop@svetcukraru.cz a dejte nám svůj tip…
Spolupracujeme s autorizovanými obalovými společnostmi a organizacemi zodpovědných výrobců obalů specializující se na recyklaci a zhodnocování odpadů. V České republice to je společnost Eko-kom (pod číslem F00200256), na Slovensku Natur-pack pod č. 10841.